"The most effective way to work with developmental trauma is through a relationally-based, body- and emotionally-focused therapy with an empathetic, psycho-biologically attuned therapist who is willing to be an active participant"
To create safety & connection: 80% of the success of the therapeutic relationship lies in the client safely connecting with the counselor. Being trauma-informed and my ongoing personal healing journey and personal development invites clients to open safely and with consent to explore and express.
Body-Aware: as the body is "the holder of all information", I invite my clients to take pauses as needed, I encourage them to slow down, be curious about, and witness the movements and communication taking place between body and mind. This gives an ascension to an integrated mind-body-spirit approach when working with clients.
Trauma
Trapped in the nervous system, this life energy that has become truncated for reasons such as; Adverse Childhood Experiences, developmental trauma, and accidents. I work on the level of the nervous system, which is deeper than emotion or thought, to help resolve blockages and ultimately facilitate trauma resolution
Work With Me
I use an integrative approach to healing, one that focuses on the relationship between MIND, BODY, AND SPIRIT. The first essential step to providing care, is viewing YOU as a whole being. I recognize the variations in each nervous system, and that is why my program is flexible for your safety, as SAFETY is our number one priority! Mind-body therapies stems from the understanding that the mind and body are linked together. By working with both will positively impact your nervous system.
Integrative Somatic Anxiety Coaching Program
To combat anxiety, I use a combination of somatic therapy, hypnotherapy and  counseling. As a  trauma-informed practitioner, I work with your whole self.
My objective is to co-heal with you using these modalities, provide awareness of your mind, body, and spirit with self-regulating tools to use at home or when you feel anxiety rising.
Investment: 3 month program  @ $1100 
How does this benefit you?
• Builds or creates a connection between mental and physical process, so you can learn how to have a greater sense of self
• Increase awareness and articulation of your emotions with compassion and empathy
• Learn self-regulation tools and strategies for what works for your body
• Release or discharges the energy buildup safely, so you can gradually remove the trigger over time
• Achieve healthy connections with people
• Healthy boundaries and increased resilience
• Improve inner self talk and enhance ability to cope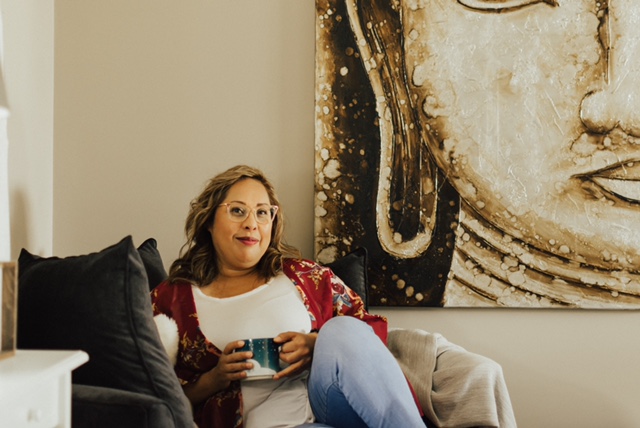 Counselling sessions that take place in-person, online via Zoom have the same fee attached to them
Please inquire via telephone or email for correct individualized pricing.
Anita uses breathwork technique on all modalities
Are You Ready For The Next Steps?